Registered runners may transfer from the In-Person Event to Virtual Event up until 11:59pm on Race Day. Please 
Contact us
 us to do so. Other registration management options expired after July 31, 2020.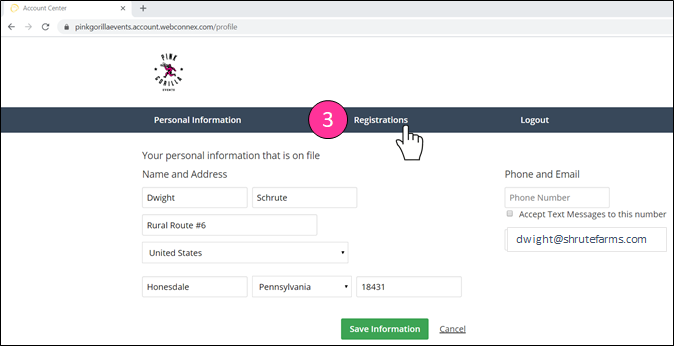 Step 4: Select the event that you would like to edit
Note: Some runners registered as part of the 2020 BRIN BLACKOUT. Others registered for the 2020 Cornfield Cornfield directly.

Instructions: Only certain fields will be editable. Scroll down until you find the editable registration fields. Choose your event and distance and also complete any additional required responses that your choice prompts.
In-Person Events:

If you select an in-person event, you will be prompted to enter your average pace per mile. This will help us assign start waves.

Virtual Events:

If you select a virtual event, you will be prompted to read and sign the virtual event waiver.
Step 6: Click the "Save" button
Instructions: Once you have edited your registration by updating your event and distance choices, click the "Save" button. Double check that your registration was saved and that the information is correct. You might also consider clicking the "Resend Email" button once your registration has been saved to have a copy of your updated registration. That's it! Logoff
Note: You can continue to make approved updates to your registration up until the deadlines  listed at the top of this page.